Overview
The DCL Upgrade kit provides the customer with a fully upgraded and modern Electron Beam Welding Machine with the minimal of disruption to production at an extremely cost effective price.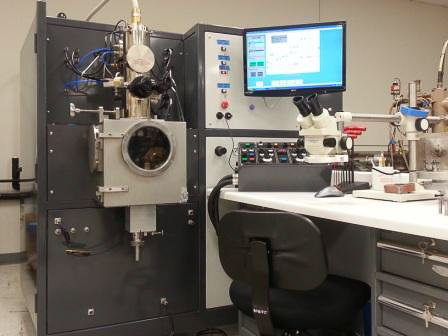 Using the DCL Upgrade kit, a complete installation can be completed within 48 hours[1].
The kit provides a new PLC control system. New electronics and electrical systems, complete with modern circuit breakers. Built to EN60204. All housed in a new custom built attractive Steel Frame.
The High Voltage system is replaced by a modern Switch Mode System, with integrated Filament and Grid Supplies. The 60kV High Voltage Power Supply is available in 1kW, 3kW and 8kW versions.
Reliability
The intention of the DCL upgrade kit is to allow customers to replace old unreliable Electron Beam Welding equipment with modern reliable equipment, at a fraction of the cost of a new system. By reusing elements of the original equipment the cost is a fraction of a new machine. For instance, refurbishing items such as the original vacuum chamber, and electron gun. Both offer a considerable saving over manufacturing replacement components. Similarly, refurbishing the vacuum system offers a significant reduction in cost over a new vacuum system. In addition, reusing existing tooling saves considerable expense. The viability of reusing existing equipment is dependent on the condition, and refurbishment costs. Reusing the existing tooling and electron gun, also reduces retraining of staff, another significant cost benefit.
Replace or Refurbish
Customers can choose to:-
Replace or refurbish the existing vacuum pumps.
Upgrade the vacuum system.
Have the original Electron Gun fully refurbished.
Replace the Chamber.
Turn your £10,000 Electron Beam Welder into a £200,000 machine for a fraction of the cost of a new machine.
Contact DCL Fusion today, or call +44 (0) 1480 467521 to discuss your requirements.
[1] Dependent on the condition of the reused components